Mold Inspections Dedham-Indoor Air Quality Assessments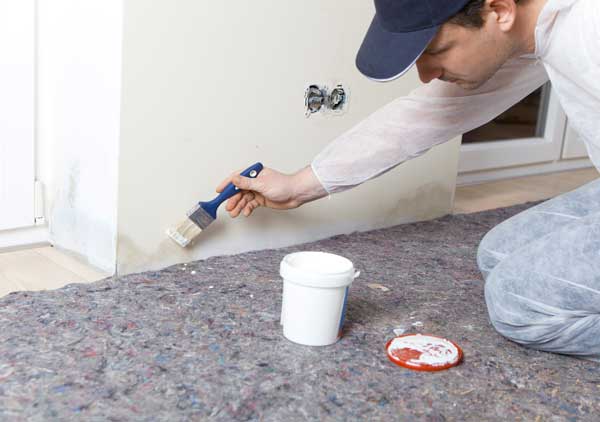 Take Mold Seriously-Don't Ignore The Warning Signs
When you buy a house, or rent an office, you don't want one with mold. If you see water stains on the ceiling or walls, smell a musty smell, or see mold spots-you may have mold. Having a healthy environment is important to maintaining good health- so it is essential that you do a test for mold indoor air quality if you suspect mold.
Why Do Mold Inspection and Testing?
Mold Testing can ensure the health of you and your family and prevent you from buying a home with water damage, or extensive damage from rotting or insect bored wood. Because mold spores can cause respiratory issues, we recommend you leave this work to a professional. James Robinson has extensive training and experience in Mold inspections Dedham to examine your building for mold infestation. If mold is found we can help you ensure it is handled safely and swiftly. We serve Eastern Massachusetts, Southern New Hampshire, Northern Rhode Island, and the surrounding areas.
Thorough Mold Inspection Service
Customer service is our number one priority, so we'll send a representative to your property as soon as possible. We'll give you a free estimate of our work so that you can decide if it would be cost-effective to proceed. After you give us the go-ahead, we begin our thorough mold testing, including difficult-to-access areas of your home or office. We have flexible hours, including weekend appointments, so that you can have us visit whenever it is most convenient for you.
You can get mold indoor air quality testing performed promptly by James Robinson Home Inspections in Dedham, MA and surrounding areas. Contact us today to arrange a Mold Inspection Dedham MA. We're available Tuesday – Friday, 9am – 5pm, and weekends, by appointment by calling 339-204-3074.
Summary: we offer mold inspections Dedham ma, Northern Rhode Island, Southern New Hampshire, Eastern Massachusetts & Surrounding Area